Mount Wilson Massif, from Grizzly Peak; San Juan Mountains, CO.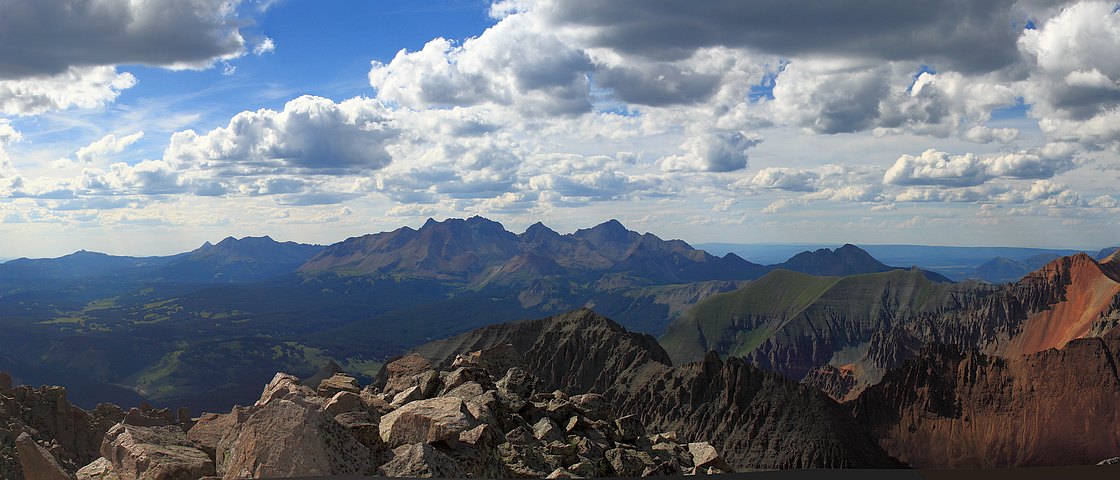 Details
This was taken in the "other" direction (NW) from where Cloud Shadows on Rolling Mountain was taken.
GPS location: 37°45¼'N, 107°51.7'W; 13,738 feet altitude.
The nearer dark mountain almost in line with Wilson Peak is "V10" (UN 13,475)
The native resolution of the original digital file is high (15+ MP). This 525 KP version for electronic display represents a reduction in area of almost 30x.
All copyrights reserved. © 2018 C. Wetherill.


Back to: Main VISNS Page || Sample Photos Index