Deep Forest Lichen Covered Boulder; Mount Sneffels Wilderness, CO.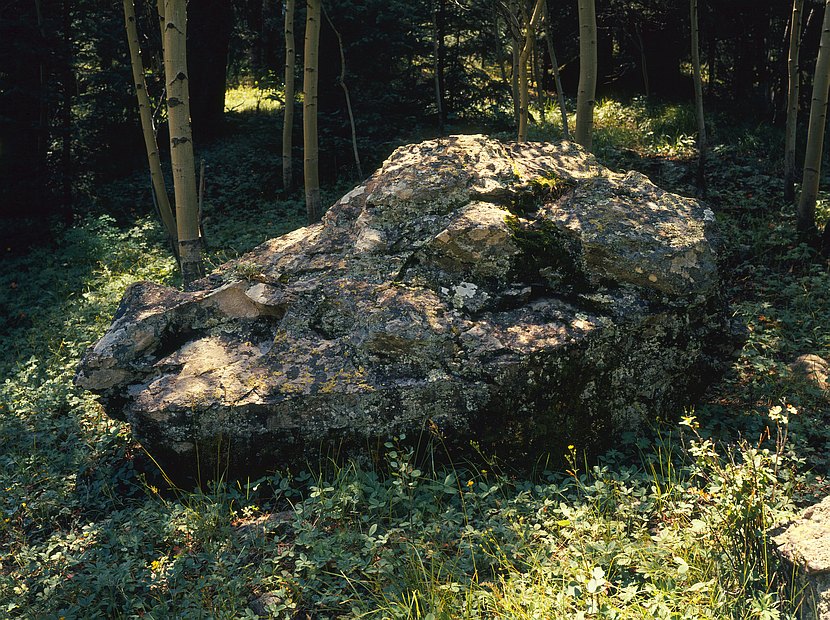 Details
This boulder is almost certainly a glacial erratic, deposited on leveler ground several miles away from the steeper mountainous terrain nearby where it originated, when the glacier carrying it downhill melted away from beneath it.
GPS location: proprietary (my special, secret boulder :> )
My prefered crop here has an aspect ratio of ~4:3 (1.34). The native resolution of the original digital file is very high (57 MP). This 500+ KP version for electronic display represents a reduction in area of ~116x.
All copyrights reserved. © 2018 C. Wetherill.


Back to: Main VISNS Page || Sample Photos Index