The Rio Grande River at Wagon Wheel Gap, CO.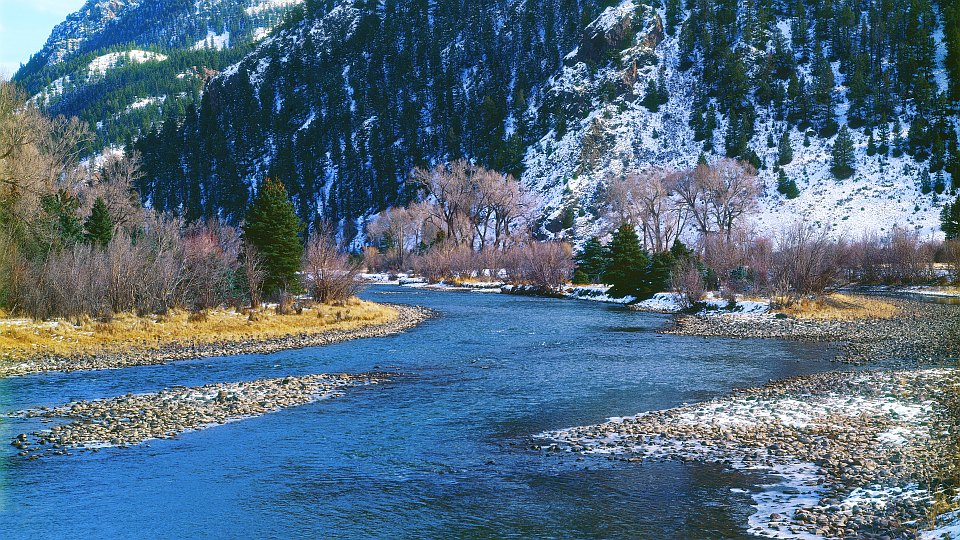 Details
There's a bridge across the river at Goose Creek (road #450), the far side of which was where I took this one early November.
GPS location: 37° 46'N, 106° 49.9'W; 8460 feet altitude.
The native resolution of the original digital file is extremely high (62 MP). This 500+ KP version for electronic display represents a reduction in area of 125x.
All copyrights reserved. © 2018 C. Wetherill.


Back to: Main VISNS Page || Sample Photos Index