Uncompahgre & Wetterhorn Peaks from Windy Point Overlook; San Juan Mountains, CO.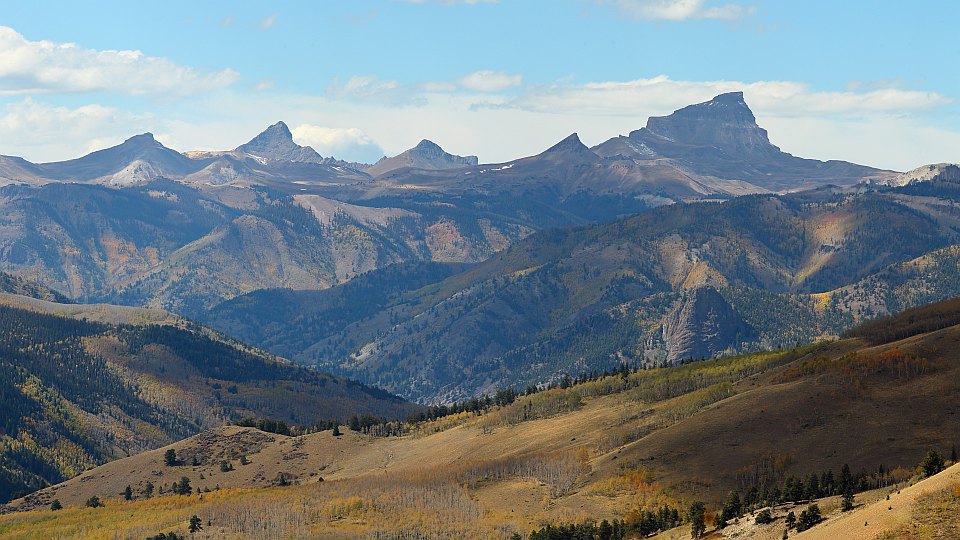 Details
The Windy Point overlook is just off Highway 149 coming all the way over from Creede, ten or a dozen or so miles above (E of) Lake City, and above the Slumgullion Slide, which is below the overlook and (barely) visible at the bottom of the picture.
GPS location: 37°59¼'N, 107°14½'W; 10,900 feet altitude.
Uncompahgre Peak (right, 13 1/3 miles away) is the highest in the San Juan Mountains (14,309 ft), so its distinctive form can be seen from high points all over the range, even though it sits at about the N edge of the high mountains.
Wetterhorn Peak (left) is 15½ miles distant and almost exactly due W.
The native resolution of the digital file is very high (36.7 MP). This 500+ KP version for electronic display represents a reduction in area of ~74x.
All copyrights reserved. © 2018 C. Wetherill.


Back to: Main VISNS Page || Sample Photos Index