South Lookout Peak, Early Fall Afternoon; San Juan Mountains, CO.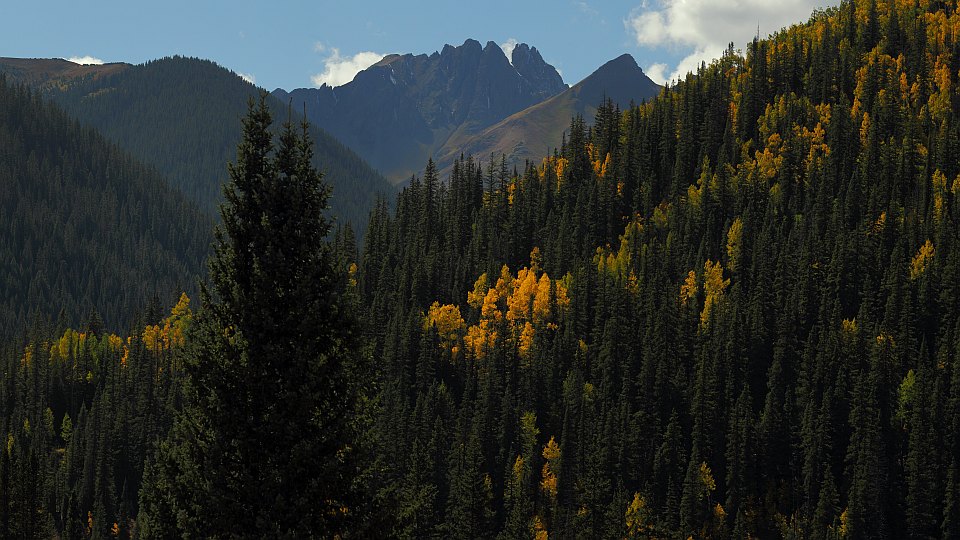 Details
If you're coming down Highway 550 from Red Mountain Pass towards Silverton, if you don't look right (WNW) at the right moment you can easily miss this stunning mountain 2 2/3 miles away, tucked in up at the head of the Paradise Valley, just S of (4WD) Ophir Pass. There's a fairly spacious turnout just N of where you get this view through a gap in the trees.
GPS location: 37°51'N, 107°43½'W; 10,100 feet altitude.
The native resolution of the digital file is very high (37.8 MP). This 525 KP version for electronic display represents a reduction in area of ~76x.
All copyrights reserved. © 2018 C. Wetherill.


Back to: Main VISNS Page || Sample Photos Index