Stormscape at Sunset; South Park, CO.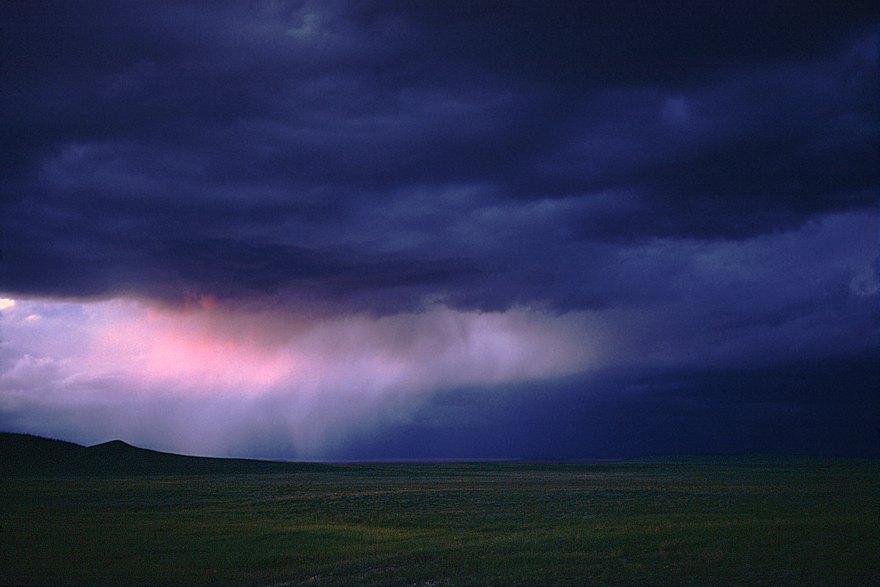 Details
Living in Colorado Springs a long time I used to spend a lot of time driving across South Park getting to and from the (real) mountains, so I've seen it in all kinds of weather. This is one of only a handful of times I both had a camera handy and couldn't resist stopping. This scene, which was in my rearview mirror initially, was worth turning off the highway on one of the dirt roads leading N so that I could get it out of the picture.
GPS location: 39° 03.1'N, 105° 36¼'W; 8900 feet altitude. (uncertain)
The native resolution of the original digital file is high (6¾ MP). This 500+ KP version for electronic display represents a reduction in area of 13½xx.
All copyrights reserved. © 2018 C. Wetherill.


Back to: Main VISNS Page || Sample Photos Index