Western Sunset; Montrose, CO. 9/5/2013.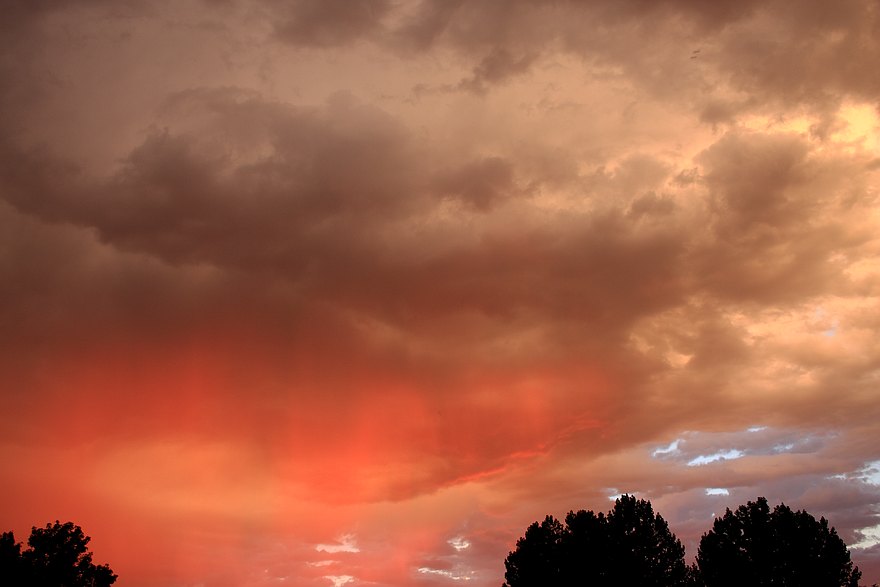 Details
This is my "I've seen it raining fire in the sky" photo. I know John Denver's song with this phrase in it supposedly refers to him seeing a particularly good showing of the Perseid meteor shower up in the high country on a dark moonless night, but it applies to some sunsets just as well.
GPS location: 38° 28¼'N, 107° 51.1'W; 5880 feet altitude.
Sometimes photos just come to you, and this was one I took from my front yard. I still haven't figured out the geometry, as the sun is below the horizon, yet the light appears to be raining down from above.
I've seen the same phenomenon, only without the brilliant sunset colors, at about the same time of year - a week into September.
The native resolution of the original digital file is fairly high (9.6 MP). This 500+ KP version for electronic display represents a reduction in area of 19½x.
All copyrights reserved. © 2018 C. Wetherill.


Back to: Main VISNS Page || Sample Photos Index