Wetterhorn Peak, from Redcliff; San Juan Mountains, CO.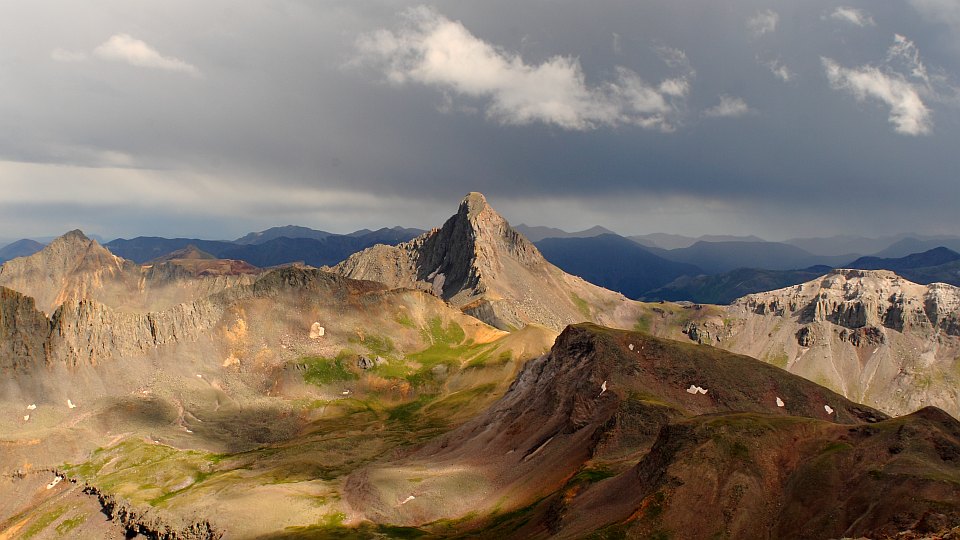 Details
This is looking across the upper reaches of the Middle Fork of the Cimarron River at Wetterhorn's N face (in shadow) and NW ridge.
GPS location: 38° 05¼'N, 107° 32'W; 13,642 feet altitude.
The native resolution of the original digital file is high (8.8 MP). This 500+ KP version for electronic display represents a reduction in area of ~18x.
All copyrights reserved. © 2018 C. Wetherill.


Back to: Main VISNS Page || Sample Photos Index