Late Summer Storm beyond Wetterhorn Peak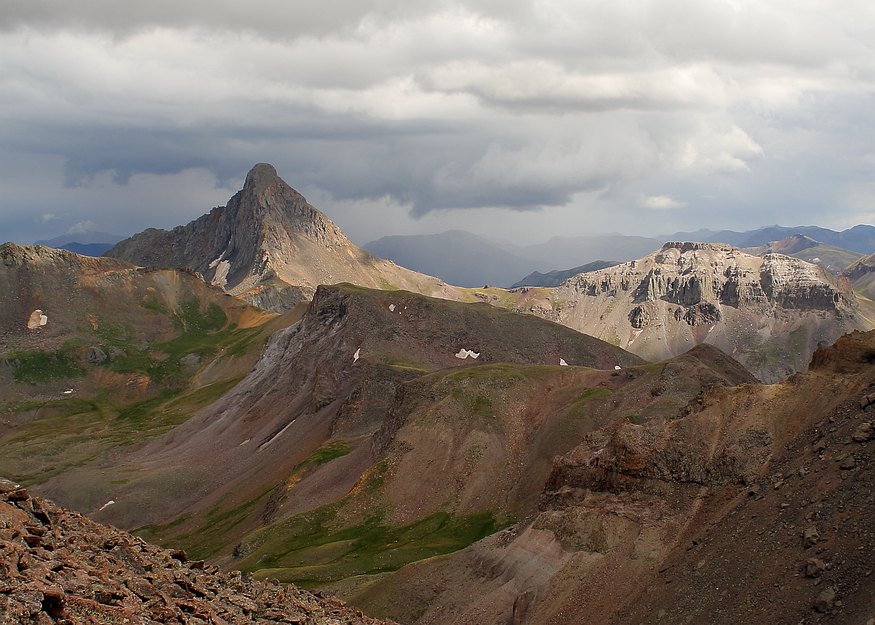 Details
This was taken a little earlier in the afternoon than the composite taken from Redcliff's summit, and a little lower down on the S ridge above its saddle with Coxcomb Peak. I like this one because the colors are very muted and subtle -- almost monochromatic in spite of turning up the color saturation a small amount.
GPS location: 38° 05.1'N, 107° 32'W; 11,300 feet altitude.
The native resolution of the original digital file is high (6.1 MP). This 534 KP version for electronic display represents a reduction in area of 11¾x.
All copyrights reserved. © 2018 C. Wetherill.


Back to: Main VISNS Page || Sample Photos Index