Indian Paintbrush and Wildhorse Peak; San Juan Mountains, CO.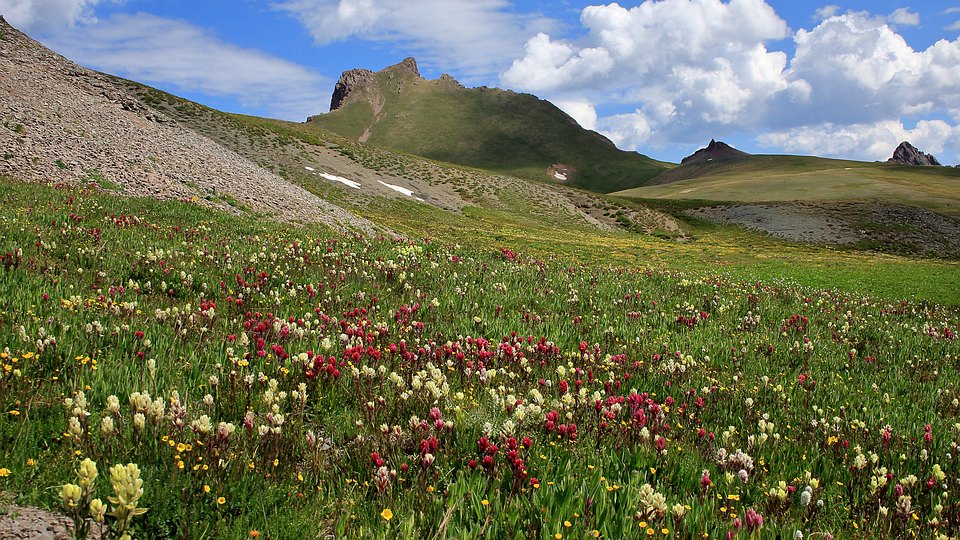 Details
This Wizard-of-Oz-ish scene was found along the W edge of American Flats maybe an hour's hike N from the Engineer Pass 4WD road, starting maybe a mile or so E of the pass; there's a sign on the road, but the old jeep road shown on the topo map fades out after ½-¾ mi, so you'd want to look for some widely spaced cairns thereafter.
GPS location: 37° 59¾'N, 107° 35'W; 12,400 feet altitude.
This little patch of Indian Paintbrush (both colors) was watered by a remaining patch of snow out of sight to the left.
The native resolution of the original digital file is high (9.6 MP). This 500+ KP version for electronic display represents a reduction in area of 19½x.
All copyrights reserved. © 2018 C. Wetherill.


Back to: Main VISNS Page || Sample Photos Index