Solitude & Snowshoe Tracks at 12,000 feet under Gilpin Peak, CO.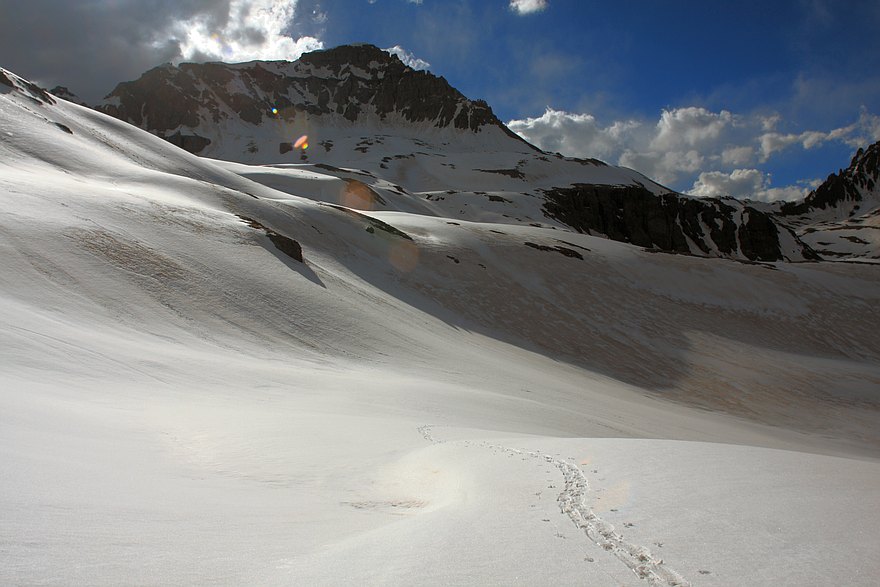 Details
Gilpin was the first Territorial Governor of Colorado, and a Lincoln appointee. He didn't last very long, as the people who had backed him got embroiled in some Washington scandal and when they fell out of power he went with them and got replaced even though he himself was not implicated or involved.
This was taken in late May high in the S-SW corner of Yankee Boy Basin W of Stony Mountain.
GPS location: 37° 58.9'N, 107° 46¾'W; 12,240 feet altitude.
The native resolution of the original digital file is high (9.6 MP). This 500+ KP version for electronic display represents a reduction in area of 19½x.
All copyrights reserved. © 2018 C. Wetherill.


Back to: Main VISNS Page || Sample Photos Index