Sneffels Range NW Corner Panorama; San Juan Mountains, CO.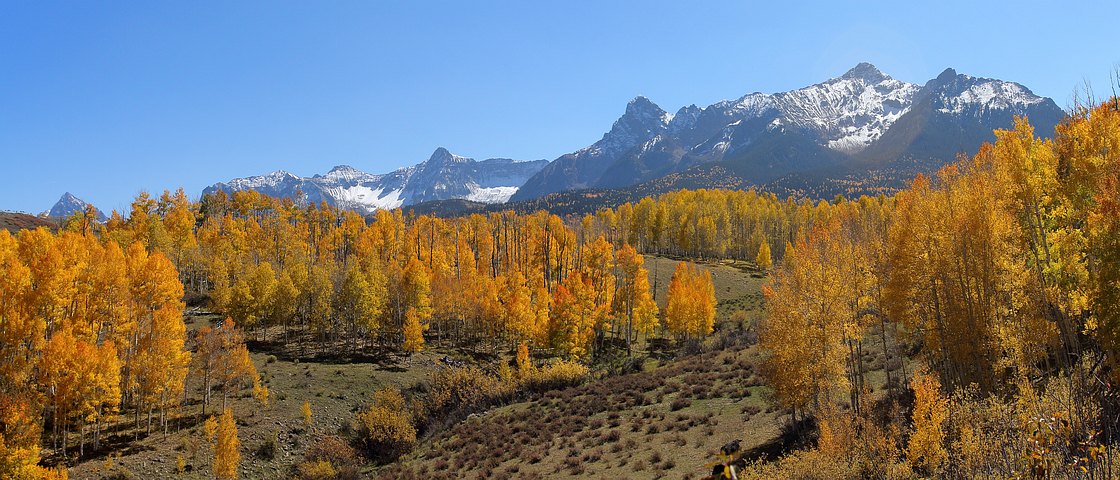 Details
Mears Peak is the point left of center. To its left is Point 13,380, while immediately to its left, visible through the saddle, is Point 13,363 ("S5"). To its left above the saddle is Wolcott Mountain. Right of center is the dramatic form and tilted ramparts of iconic S9 Peak, and farther right and closest is Hayden Peak, with North Pole Peak on its NW flank. Mount Sneffels, of course, is farthest left.
GPS location: 38° 04½'N, 107° 54.6'W; 9160 feet altitude. (guesstimated)
The native resolution of the original digital file is very high (~20 MP). This 500+ KP version for electronic display represents a reduction in area of 40x.
All copyrights reserved. © 2018 C. Wetherill.


Back to: Main VISNS Page || Sample Photos Index