Dragon Point at Sunset, Black Canyon of the Gunnison Nat'l Park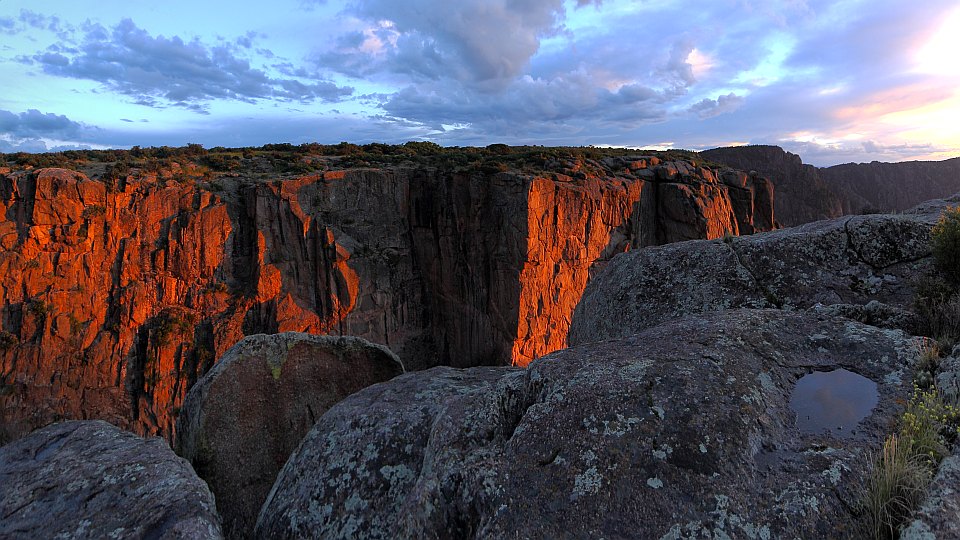 Details
This is an example of ultra-wide angle digital photography. The horizontal extent is almost 120°, or a third of the way around in azimuth!
GPS location: 38°34½'N, 107°43½'W; 7950 feet altitude.
The native resolution of the source digital file is high (10½ MP). This 500+ KP version for electronic display represents a reduction in area of 21x.
All copyrights reserved. © 2018 C. Wetherill.


Back to: Main VISNS Page || Sample Photos Index