The Transit of Mercury (11/11/2019)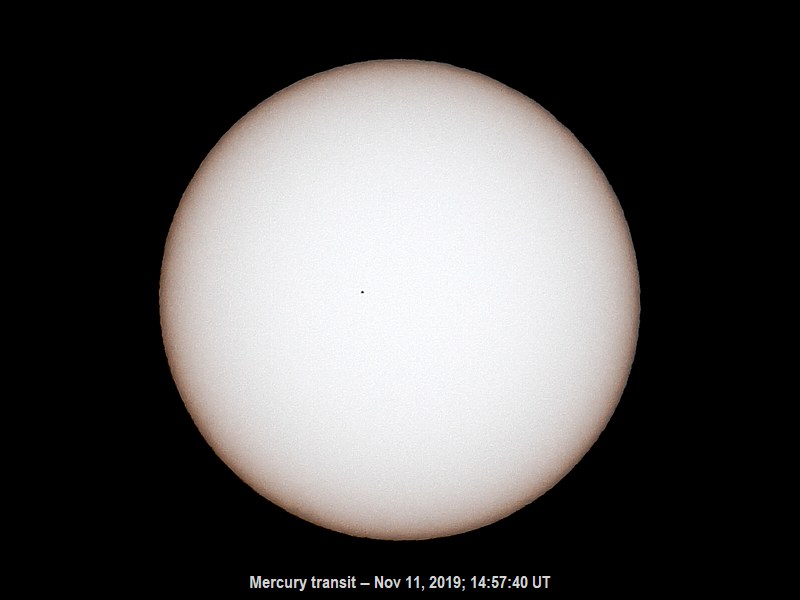 This is just one of some 750+ frames I got (at fifteen second intervals) during the part of the transit visible here, the Sun not rising until 1½ hours after the 5½ hour event started. Unfortunately my sequence was not continuous, as there were a couple of periods where clouds moving through intervened for several minutes.
Note the total absence of sunspots, which has been the case for practically all of 2019. About a month later (12/9), the count was up to 262 consecutive days without a sunspot. The string reached 274 days, and December 2019 was declared the minimum in the solar cycle.
Your financial support can make it possible for me to have the time to assemble all the data into a time lapse movie which would run about a minute or a little less. Please click the Tip Jar below. Thanks.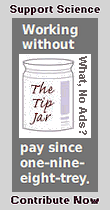 ©2019, Chris Wetherill. All rights reserved. Display here does NOT constitute or imply permission to copy, republish, or redistribute my work in any manner for any purpose without prior written permission.

[ Back to Main VISNS Page ]